The price of Aergo tokens breaks multi-year records every day.
We are seeing growth with small corrections that are quickly bought back.
We noted earlier that the technical picture suggests that traders are accumulating positions for a further upward price hike.
And so, the trip up happened.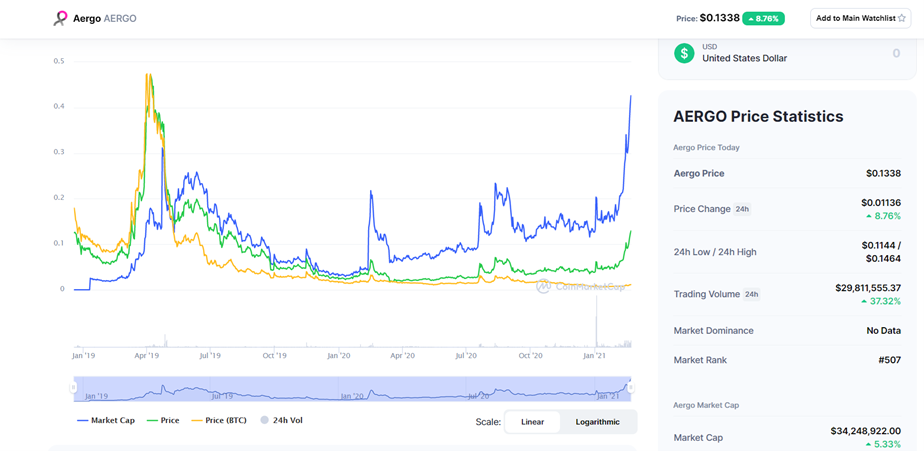 The price has already reached $ 0.1464, which is comparable to the levels of 2019.
Moreover, the growth takes place at increased volumes (already about $ 30 million per day, which is a lot for Aergo).

We see that even today the growth is about 10%.
Taking this growth into account, Aergo came close to the top 500 currencies in terms of capitalization.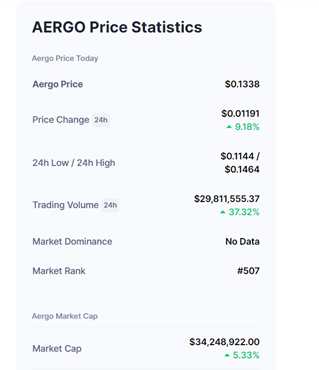 Moreover, the growth takes place both in relation to the dollar and to BTC, which speaks of the Strength of Aergo. This is not only a story of general positiveness in the markets, it is a separate improvement in investors' attitude towards the Project.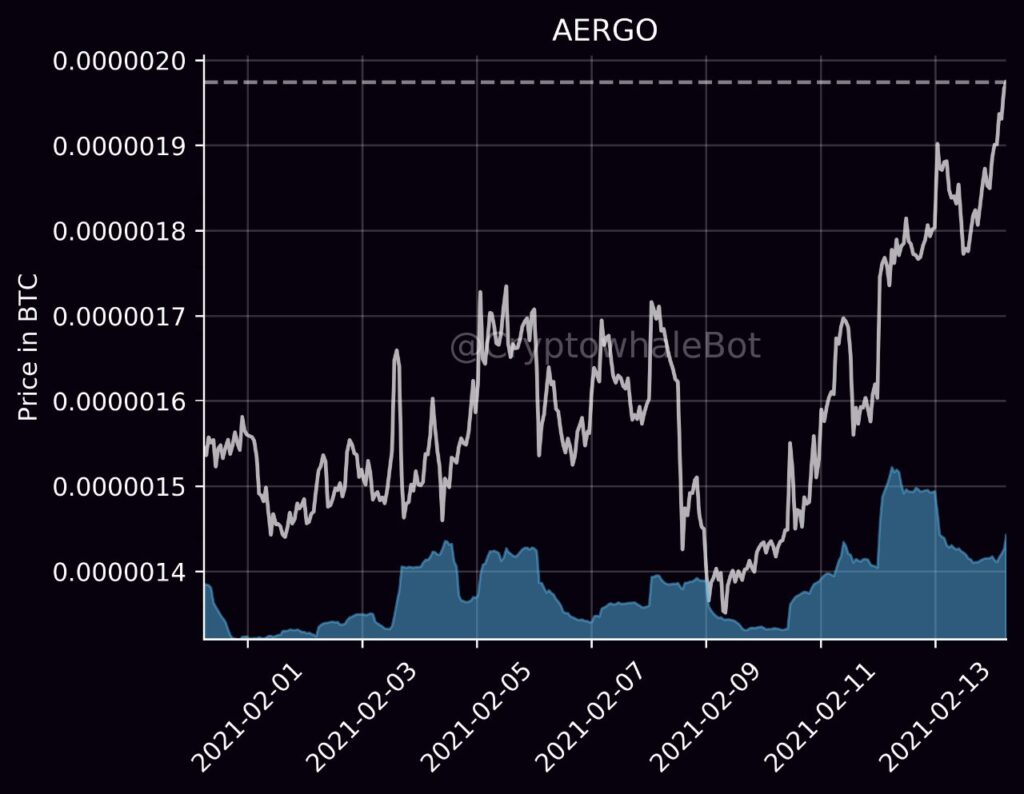 We will continue to monitor the situation and keep you informed.
We would like to add that any growth cannot last forever and almost always contains corrections. It is better to enter an asset on corrections, to be careful and careful in investments.