What once started off in 2014 as an implementation of the Ethereum Virtual Machine & the Bitcoin protocol, called Coinstack, deployed across over 23 large-scale enterprise-IT environments for companies in South Korea like Hyundai, Samsung, Shinhan and more; has now been built as a completely new high-performance, enterprise-grade blockchain, called Aergo.
Aergo consists of a main network based on a dPOS consensus mechanism where token holders stake to vote for validators that process blocks. Overtop the Aergo mainnet, custom sidechains dedicated towards independent apps are deployed based on a leader-based POA consensus mechanism, optimized for security and speed in private environments.
Combining both private and public approaches gives you a 'hybrid' blockchain, where an application runs on a private blockchain yet leverages the public blockchain in many respects. Effectively, you couple a completely trustless and open public network to write tamper-proof records of data as hashes and to settle sensitive data/value transfers; with a smaller, private blockchain for control, security, and data privacy/compliance.
Aergo achieves interchain communication through an interoperability protocol called the Merkle Bridge which is more efficient and performant for bridging assets between sidechains than known designs like Cosmos's Peggy.sol and the POA bridge.

Aergo's network setup should allow companies to collaborate with each other transparently and integrate business functions in a controlled way.
For example: banks work with government agencies to verify assets like real estate collateralized-loan requests. These banks need data that the government holds behind closed doors in order to verify the authenticity of these loan requests (e.g. to verify if a banking customer actually owns the land they claim to own). However, the process of banks and governments communicating with each other in this regard using existing technology practices produces significant administration overhead, risk, and overall inefficiency. Aergo would bridge the gap between both entities to unlock significant efficiency using a mix of private and public chains.
Aergo contains an advanced set of development toolkits and frameworks that allow everyday developers to start coding in Lua as well as SQL, a language in use by many business users around world and known by almost ten million developers. Aergo supports one of the most powerful Lua engines in existence, Lua JIT, so game developers should be able to port existing gaming logics and data structures onto the Aergo platform seamlessly.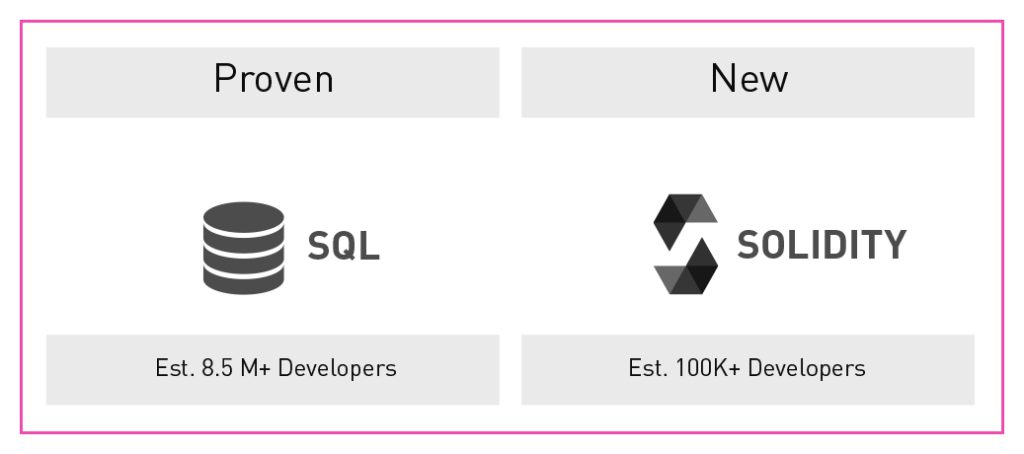 All in all, Aergo introduces a new set of development frameworks and uses proven APIs to create a rich and enhanced onboarding experience for a whole new pool of creators, not merely existing developers using platforms like Ethereum.
As with cloud computing, enterprise companies need comprehensive IT-integration and management infrastructure to properly use the technology. Aergo is accessed through an automated interface for simplifying sidechain and application provisioning and development. Aergo instantly connects trusted, professional node providers with those looking to deploy their blockchains in the cloud and provides the enterprise-grade software infrastructure needed to schedule and manage an independent blockchain.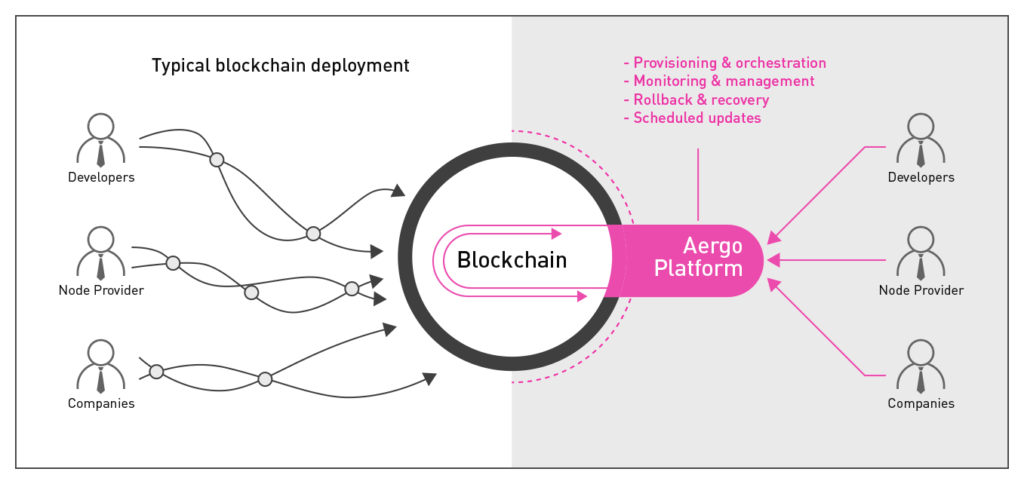 It's a complete, end-to-end platform: built from the ground-up for business.
Circulating Supply – 287 889 087
Total Supply – 500 000 000
Timeline of Technical Achievements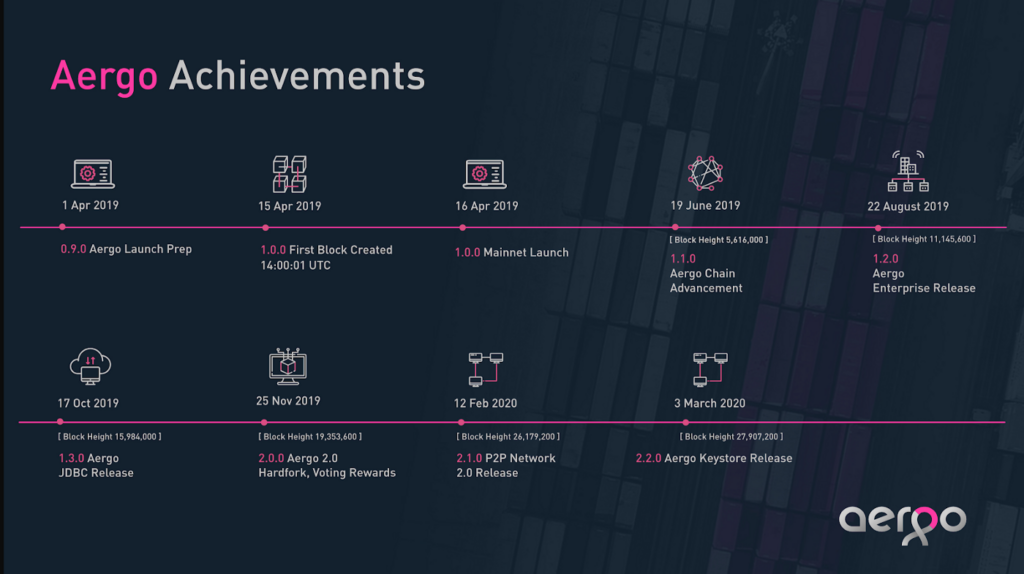 19 Jun 2019 — Aergo Chain Advancement
22 Aug 2019 — Aergo Enterprise Release
17 Oct 2019 — Aergo JDBC Release
25 Nov 2019 — Aergo 2.0 Hardfork, Voting Rewards
12 Feb 2020 — P2P Network 2.0 Release
3 Mar 2020 — Aergo Keystore Release
Since the launch of the Aergo Mainnet, we've gone deeper into expanding the Aergo ecosystem with various additions; such as:
Aergo GEM, a stablecoin on the Mainnet as part of our Reward Infrastructures As A Service (RIaaS), a service that will allow organizations to build & introduce a built-in rewards infrastructure.
AergoLite, a Blockchain-based IoT Solution for a hyper-connected society
Gotchu, a blockchain-based crowdfunding platform that connects content creators and their fans
Binance chain integration for BEP2 AERGO swap
Aergo Merkle Bridge development (Test it out here)
Aergo Connect Browser Wallet
Samsung Blockchain Wallet integration
Expansion to the MENA region with Blocko GCC
Staking, Voting, and much more to come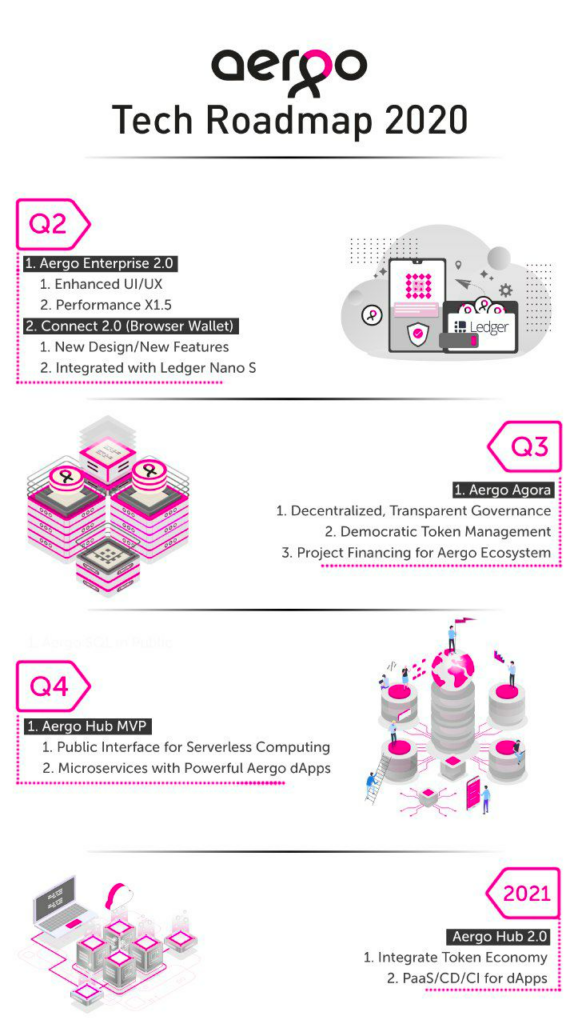 Now, excluding the technical developments mentioned above, Aergo has been on a mission to further onboard our existing customers and secure potential ones. As Aergo has seen in the previous Q3-QPU, great strides have been taken in the expansion of Blocko towards the MENA region to take on new clients and help bridge the gap between enterprises and blockchain.
Aergo Q4–2019 & Q1–2020 Quarterly Project Update