A subsidiary of Lotte Group has officially completed its investment in Blocko, AERGO's developer.
https://www.bloter.net/newsView/blt202206280017
Will Lotte Group's blockchain business materialize? Two months ago, news from the industry that Lotte Group was investing in block chain technology company 'Bloco' through its advertising affiliate Daehong Communications came true. 
Why did Daehong Communications invest in Blocko?On the 28th, Daehong Communications announced that it would acquire 9645 shares of Blocko Co., Ltd. at 4,999,678,650 won through the 'decision to acquire stocks and equity securities of other corporations'. Through this, Daehong Planning has secured a 5.7% stake in Blocko.
This year, the industry predicted that Lotte Group will make a large-scale investment in blockchain companies through Daehong Planning. In fact, in April, <D-Center>, a block chain specialized media, reported that Daehong Planning was considering investing 5 billion won in Blocko.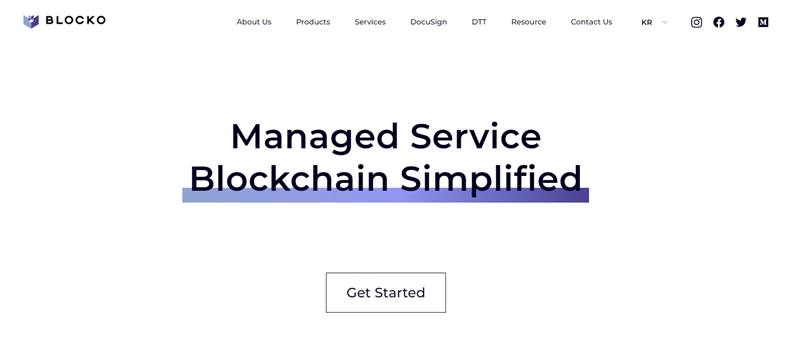 However, at the time, as it was known that the relevant equity investment was being reviewed, detailed information or confirmed information was not disclosed. It was predicted that the portfolio would be diversified based on businesses related to virtual assets, but it was also difficult to predict specific business plans. As Daehong Planning is in charge of the overall marketing of the Lotte Group, marketing methods using 'non-fungible tokens' (NFTs) have emerged, or methods such as issuing Lotte Members L-Points as virtual assets have been discussed.
The investment plan of Daehong Planning, which had been shrouded in veil, became clear with the announcement on this day. According to the disclosure, the date of resolution of the board of directors for this investment is on the 23rd, and related contracts and payment of shares will be completed during the next month.
Daehong Communications announced in the disclosure that the purpose of acquiring the stake in Blocko was to "create new business opportunities and secure mid- to long-term growth engines."
Contrary to the outlook of the industry and some media, this investment has no link with virtual assets. When the theory of Daehong Planning's blocko investment review came out in April, some analyzed that the investment was in line with the entry of large domestic companies into the virtual asset business. The background is that Blocko has issued Argo, a virtual asset, and the media that first reported the news mentioned the connection with the virtual asset business and predicted business diversification through related investments. 
However, as a result of checking <Blotter>, Blocko currently operates blockchain-based software such as 'Argo Open Source' and 'Argo Enterprise', while mainnet maintenance and repair is its main business. Contrary to industry expectations, Daehong Worldwide's blocko investment is interpreted to be for cooperation in the field of blockchain technology.
On this day, a Blocko official told <Blutter>, "Blocko is not operating Argo Coin or dealing with virtual asset exchanges at all." , there is no concurrent position or relationship with the executives and employees of the corporation that operates the coin."
A Blocko official said, "We are advancing in the form of legally acquiring VASP and real-name accounts by collaborating with partners with legal licenses such as KDAC in business fields that require virtual asset business licenses in compliance with the guidelines of the government and the Financial Services Commission." "This is the same not only in the virtual asset business field, but also in all business fields where it is unclear whether the legal issues are unclear, such as NFT, piece investment, DID, and electronic documents."
Meanwhile, Blocko entered into business diversification by signing a business agreement for NFT business with Glad Hotel through its subsidiary Blocko XYZ. Last month, they continued to collaborate with external companies, such as signing an NFT business agreement with Spoon Radio, a personal audio broadcasting platform. If Daehong Planning's investment and synergy effect through Lotte affiliates are added, the use of Blocko's blockchain business is expected to greatly expand. 
Will Blockchain Synergy Add to Metaverse?
Daehong Communications' investment in blocko is expected to create synergies in various aspects. Daehong Worldwide, which has been expanding its new blockchain-based business since last year, is expected to secure stable blockchain technology and build an NFT project through its subsidiary Blocko XYZ. 

In fact, Daehong Communications signed a business agreement with 'Hagin', a game company that develops and services the metaverse game 'Play Together' and opened '7-Eleven Kaia Island,' a virtual convenience store in the game, in February this year.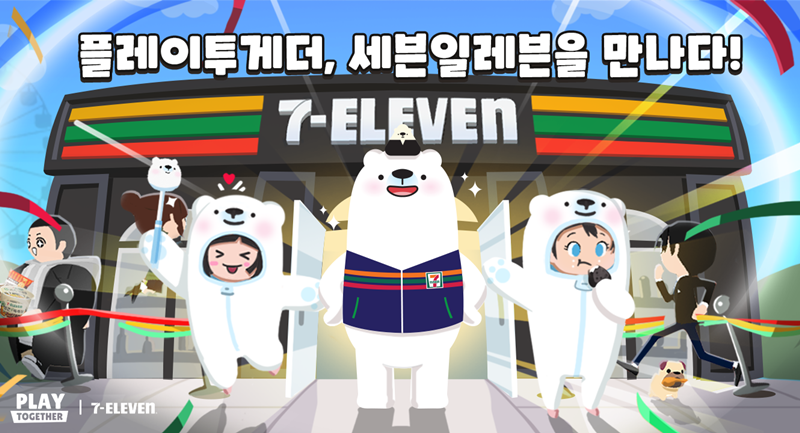 The 7-Eleven Kaia Island branch, a metaverse convenience store, is designed so that you can purchase 13 products that are actually sold at 7-Eleven, such as Jeonju Bibimbap, 7 Cafe, and Barf Honey Butter Popcorn. It is a method to provide 7-Eleven Kaia Island store space and services such as convenience store staff room, interactive floor lighting, kiosk, and delivery service within Play Together. As Daehong Communications announced that 'more than 10 million people visited the metaverse convenience store,' Play Together, which introduced 7-Eleven Kaia Island, is known to have had a high influx effect.
Daehong Planning did not stop there, but made a strategic investment in 'Asomepia', a metaverse platform company, in March. Osomepia is a developer of the extended reality (XR) digital telescope 'BORA' and the virtual tourism metaverse platform 'Meta Live', and is recognized for its high potential in the field. Daehong Planning is in charge of Meta Live's branding, external public relations, and advertising product planning, and is seeking synergy through organic collaboration with Osomepia.
Daehong Planning, which even created an NFT-only organization this month, is expected to draw a 'big picture' to strengthen new blockchain-based businesses with blocko investment.
An official from Daehong Planning said to <Blotter>, "Blocko investment is one of seeking various ways for new business," but "it is not at the stage where I can accurately tell you about the investment and business plan."