On November 19, Aergo team posted a post with congratulating for the CCCV team on their official Twitter page.
The CCCV project began cooperation with the YLAB team in the creation of the so popular now NFTs.
You can check out this tweet below on our website:
The NFT direction is very popular in the industry now. The Blocko team is always at the forefront of development in its industry and is developing in this direction as well. Here's a roadmap for Blocko's NFT development: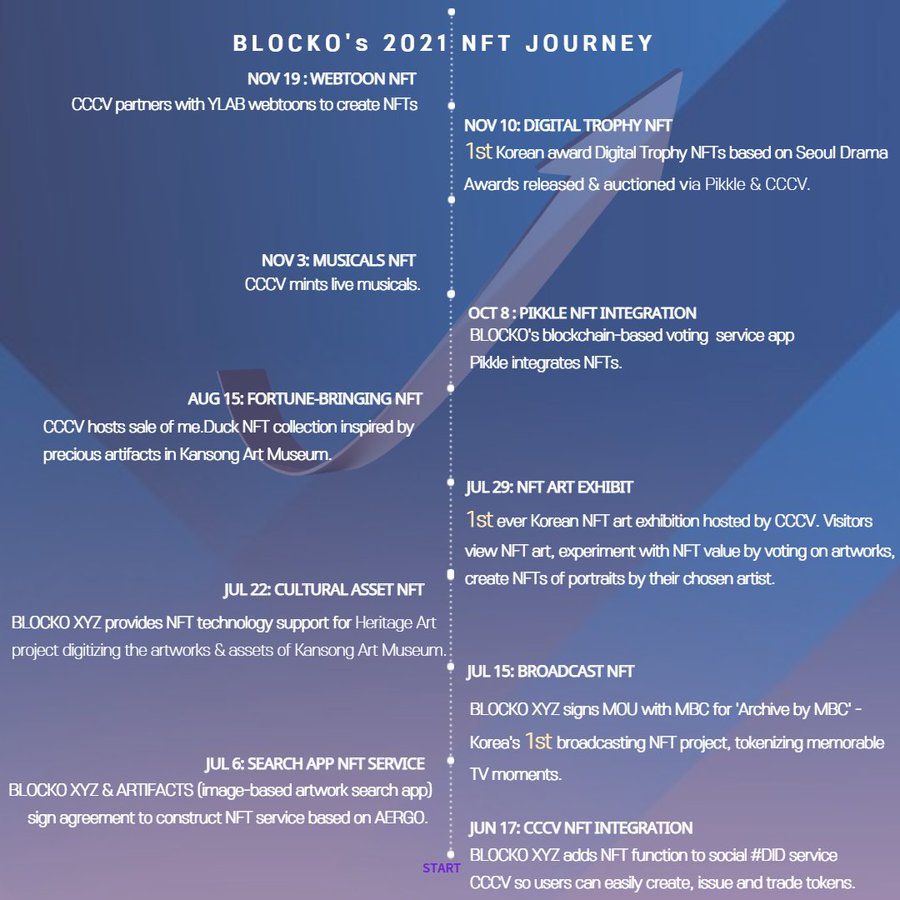 NFTs are very popular now. We will keep an eye on all Aergo and Blocko NFT-related projects and will keep you informed in a timely manner.